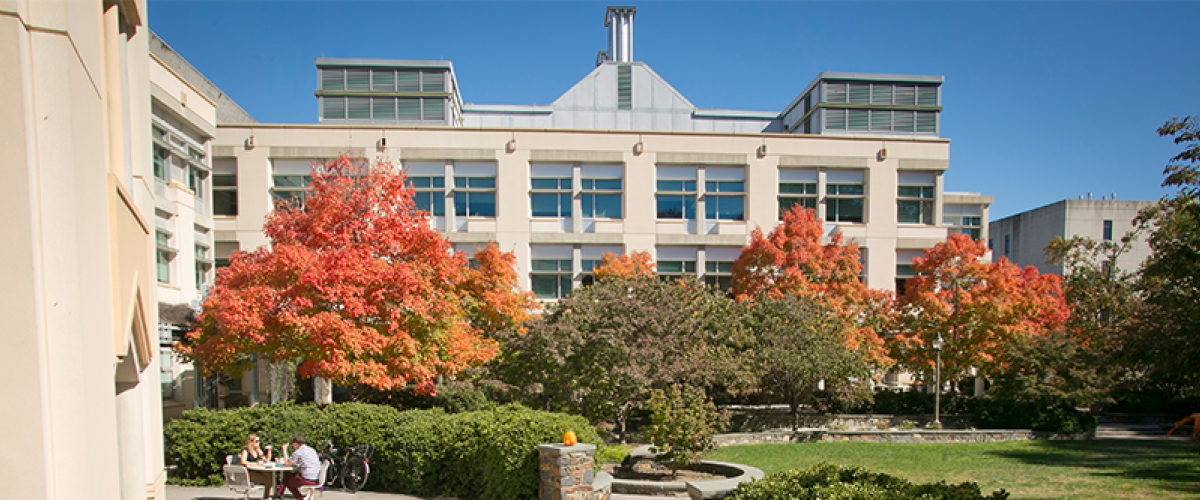 The Department of Pharmacology and Cancer Biology (PCB) comprises 24 primary faculty, 75 graduate students, and 36 postdoctoral fellows with complementary research interests and expertise. Ongoing research in the department addresses a myriad of important scientific questions relevant to cancer, metabolism, nervous system function, drugs of abuse, and environmental toxicants. One unifying theme is the use of pharmacological approaches to define the key regulatory steps in relevant pathways that may be amenable to pharmaceutical exploitation or whose dysregulation may be involved in the pathogenesis of disease.
Facilities
The Department of Pharmacology and Cancer Biology is located in the Levine Science Research Center (LSRC), one of the largest single site interdisciplinary research facilities in the United States.
Duke University and Duke University School of Medicine offer state-of-the-art shared research facilities that are available for use by all Duke investigators. Core facilities are physically housed and administered by Duke research institutes and centers.