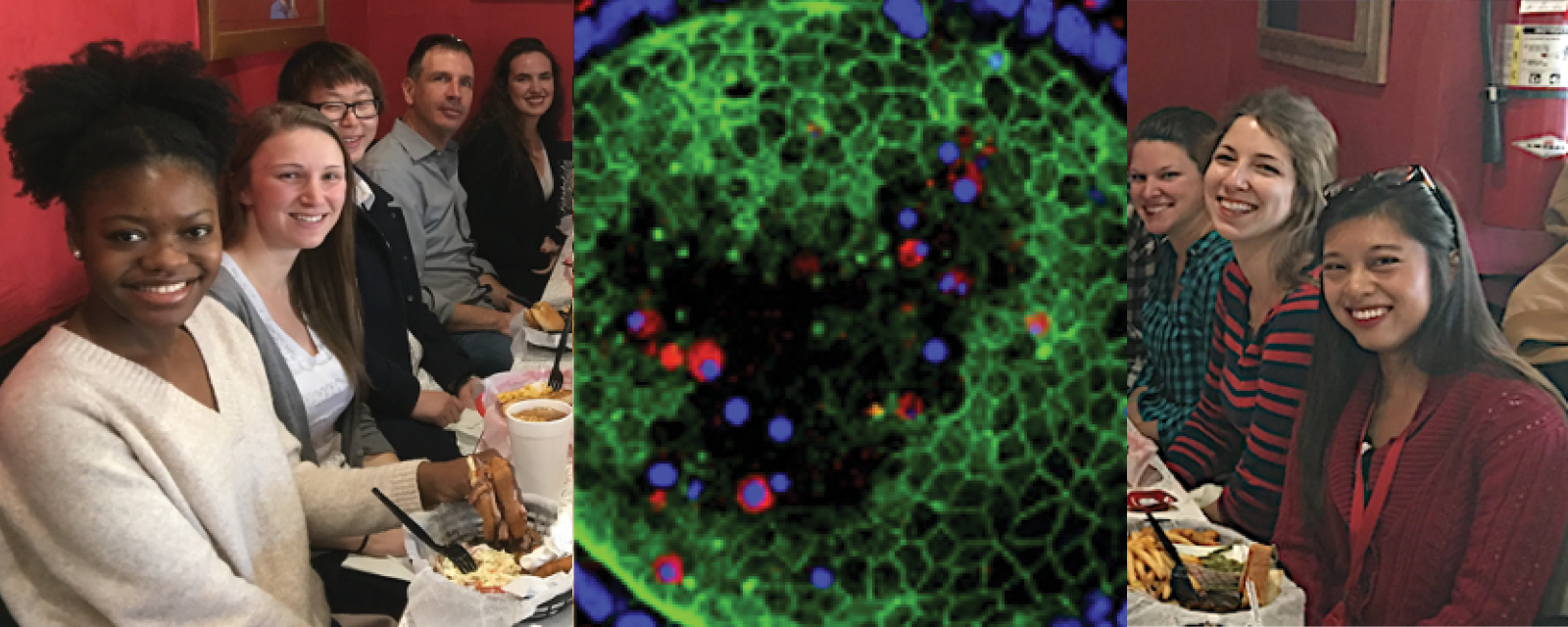 The Department of Pharmacology and Cancer Biology offers graduate degrees in both Pharmacology and Molecular Cancer Biology. The two graduate programs complement the diverse research interests of the department which broadly include cancer biology, cell biology, neurobiology, toxicology and pharmacology. The graduate programs are intended to reflect the interdisciplinary nature of the department and to promote collaboration. The curricula are designed to provide a strong foundation in pharmacology or cancer biology while maintaining flexibility to pursue elective courses tailored for the student's future research interests. 
The Department currently has 24 primary faculty and 33 secondary faculty with primary appointments in departments such as molecular genetic and microbiology, cell biology, cardiology, medicine, and neurobiology. The collaborative and collegial atmosphere between faculty and students provides a wide diversity of research opportunities. Upon arrival and in consultation with Director of Graduate Studies, students determine laboratory rotations. Rotational research provides students with experience in a range of experimental systems. Students can then narrow down their interests; and by the end of their first year to year and a half, select a lab to do their thesis research. In the summer of their second year, students take a preliminary examination. Upon completion of the exam, a thesis committee is formed and student work full time on their thesis research. With approval of the committee, students will write a dissertation and take a final oral exam upon this dissertation.
Alumni
We are very proud of the alumni from our department who have successfully completed their training in Pharmacology or Molecular Cancer Biology. Please follow these links to learn more about our alumni for pharmacology and molecular cancer biology.